Thailand Visa Application Form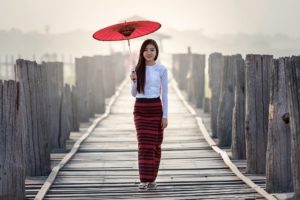 Apart from applying for the visa in your home country, you can do the process on our website. You need to fill all the details on your Thailand Visa Application Form. You will then have to submit one printed copy of the form to the authorities.
You should also keep in mind that Visa on Online Application form can be accepted if you get into Thailand through Suvarnabhumi Airport.
Note that this is not acceptable at any other point of entry. You can get this form at our website.
Some of the things that are required during the application process include passport details, air tickets, and hotel booking. Filling the form is an easy process that you should be able to complete within 30 minutes.
Some of the personal details that you will need to fill include your names, date of birth, nationality, occupation, marital status and your parents' names.
You will also fill out travel details such as the purpose of the visit, date of visit, time of departure from Thailand, means of travel, flight number, duration of the visit, and the proposed locations that you want to visit in Thailand.
You will be required to attach some documents to this application form, including a copy of your original passport and one color photo.
Failure to do any of the above can lead to the rejection of your visa application form.
Thailand Visa Requirements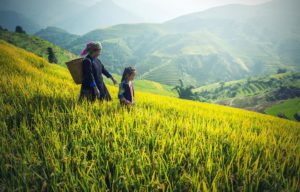 When applying for an E-visa to visit Thailand, there are several requirements that you are supposed to meet. These provisions vary depending on the type of visa that you have.
For instance, a tourist is not supposed to conduct any business in the country. You are also only allowed to stay in the country for a period of 15 or 30 days. However, you have an option of extending your stay in Thai of course after meeting certain conditions. This visa is stamped immediately you arrive at the airport.
The main documents required that you must have before you are given an E-visa include a passport or an alternative travel document whose validity is not less than six months, a fully filled visa application form, one passport-size photograph of the applicant e-ticket, air ticket and proof of financial means. The consulate office has a right to ask for more documents if they think that it is necessary.
When it comes to photographs, you should present a colored passport-size photo, and it should be recent. To be precise, you should have taken it within the last three months.
If you are visiting Thailand for business purposes, you will be required to produce a Business Introduction Letter from the company that you are representing. This letter should be addressed to the Consulate and must include the name of the applicant. Business Introductory Letter should also state the purpose of the journey and the organizations that you are going to visit. It should be signed by the hosting company as a proof that you are going to visit it.
Another document that you must have is a proof of travel arrangements – this includes a document of the flight confirmation showing the dates that you will come in and exit the country.
Thailand Visa Application for Indians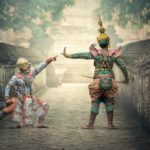 If you have an Indian passport, you are free to visit Thailand for business and leisure passport. You can apply for the Thailand visa online before your travel date. There are several requirements that you are supposed to meet for your visa application form to be accepted. There is also a fee that Indians applying for Thailand Visa are required to pay.
Thailand Visa for US Citizens
U.S citizens who have a tourist passport and have a return ticket do not need to have a Thailand Visa. The validity of the passport should be at least six months. Once you get into Thailand, the immigration officials will stamp your passport, allowing you to stay in the country for 30 days. However, if you are a US citizen and you have a diplomatic or official passport, you should apply for the visa upon your arrival in Thailand.
Do I Need a Visa for Thailand?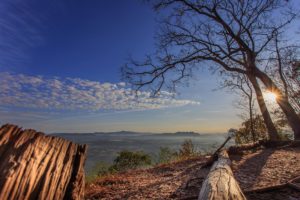 If you are not a resident of Thailand, you must get a E-Visa. Without it, you won't be able to move around freely or do anything in the country. The validity of a tourist visa varies between 3 to 6 months. It also depends on the number of entries that you make into the country from the airport or across the country's border by land. The maximum duration of stay for a Single Entry Visa is 600 days while that of a Multiple Entry Visa is 60 days per entry. However, there is a particular group of people who are exempted from using a visa to travel to Thailand. This consists of people living in and around thirty countries such as the USA, UK, South Africa, Australia among others. Being a member of the specified countries is not enough. You must meet other rules. For instance, your visit to Thailand should be strictly for tourism purpose and not any other reason.